About R-Quest Technologies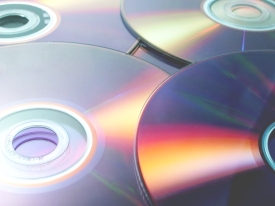 R-Quest Technologies, LLC is the world leader in Operating System Independent CD/DVD/Blu-Ray publishing systems. R-Quest's proven track record in robotics, printing solutions and proprietary recording technologies makes it the perfect solution for all your CD/DVD/Blu-ray distribution needs.
Offering a complete range from small desktop systems to fully integrated networked solutions, R-Quest is the perfect choice for your application. R-Quest's proprietary TrueNet software allows users to login and publish discs via their existing java-enabled Web Browsers! TrueNet works with all versions of Windows (32 & 64 bit), Linux, and Mac OSX platforms without the need to install client software or printer drivers.
R-Quest Technologies, LLC has been a leading developer and manufacturer in the information storage industry since 1993, providing board and duplication technology for a large variety of customers worldwide, including Government, Corporate, Entertainment and Games industries.